How to configure your hashrate
Once you win a Rigly auction, use these 3 simple steps to send your hashrate to your mining pool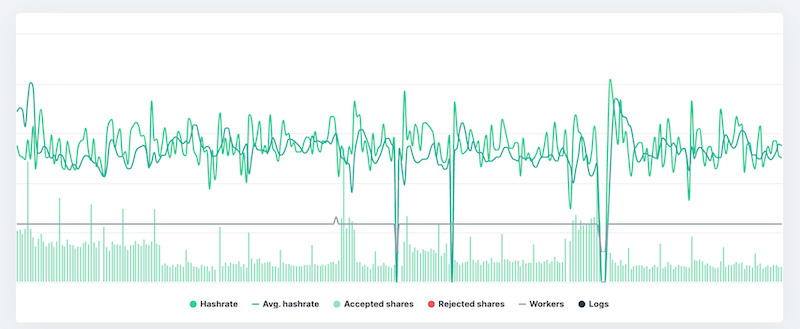 3 simple steps to send your hashrate to your mining pool
Once you win an auction (congrats!) and send payment, you will receive an email with details to login to your stratum proxy.
What is a stratum proxy?
The stratum proxy takes hashrate from ASIC mining rigs and sends it to a mining pool address. You can configure your hashrate to send anywhere you like– without requiring someone to physically change settings on the rig.
Step 1– Login
Check your email for the login / password to stratu.ms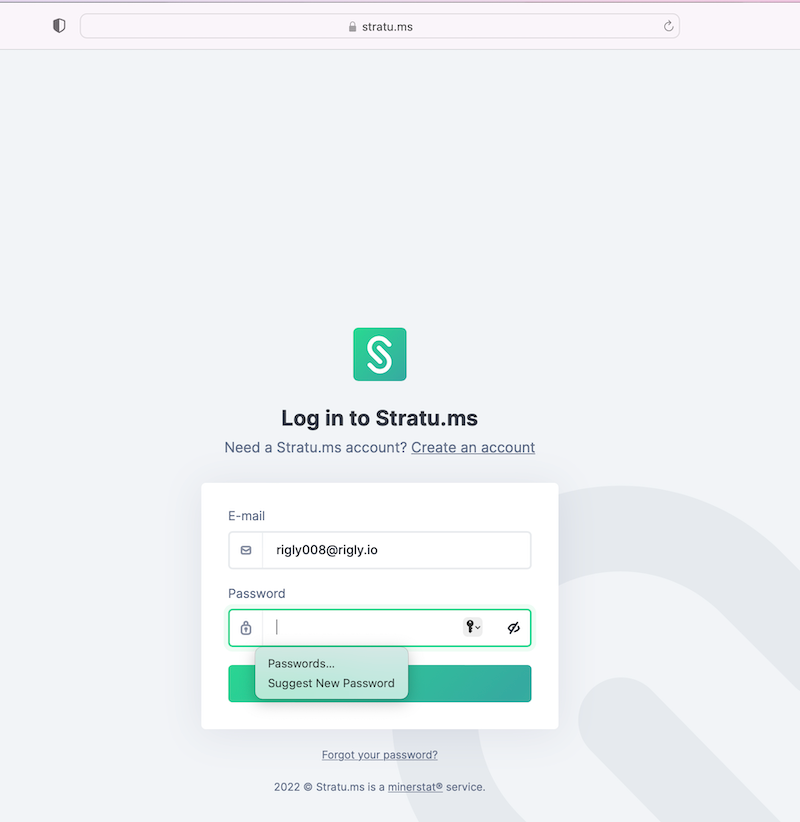 Step 2– Verify your email
Please note you may need to click on "Resend verification email"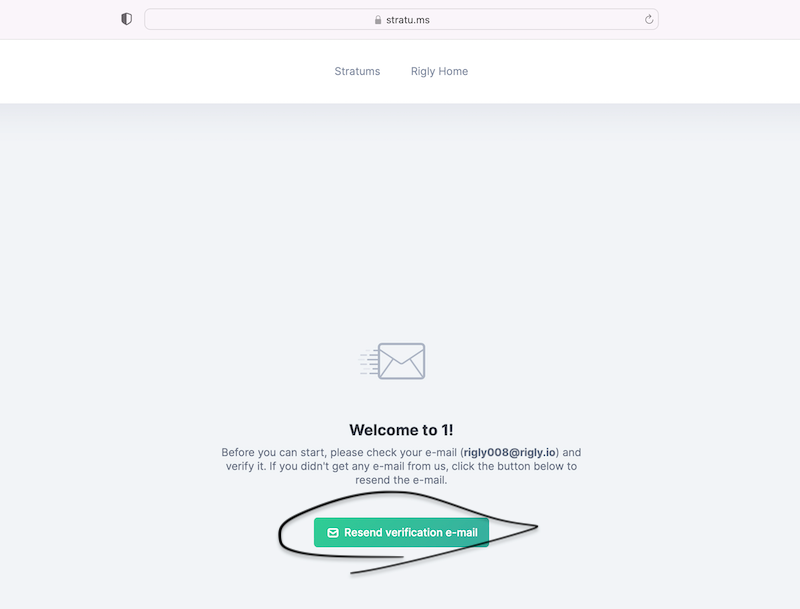 Step 3– Enter your mining pool details
Click on Edit stratum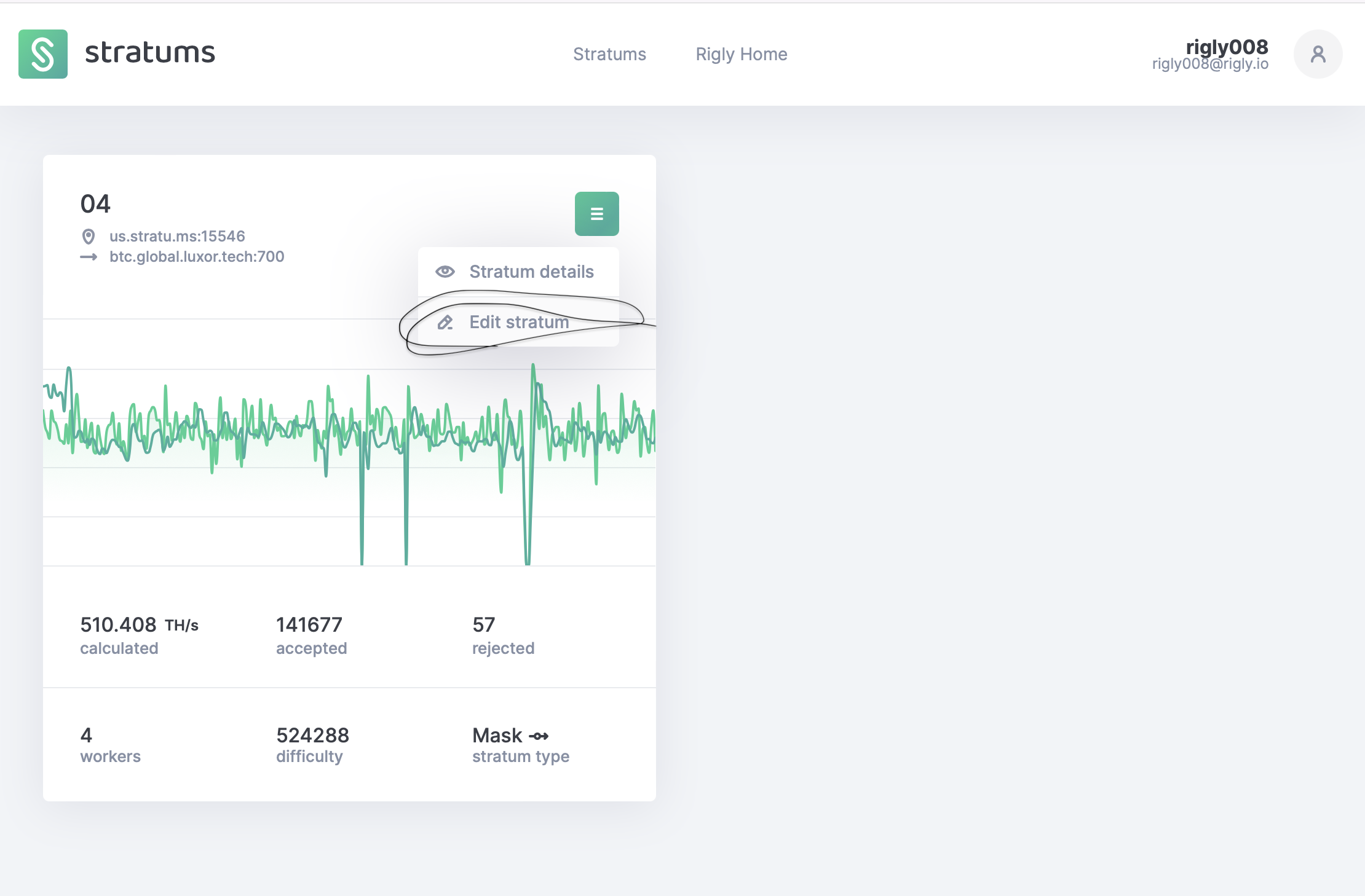 Then add your mining pool address and account name
Your account name will be in the form "accountName.WorkerName"
We suggest keeping "As defined" for worker name
Keep "x" as the password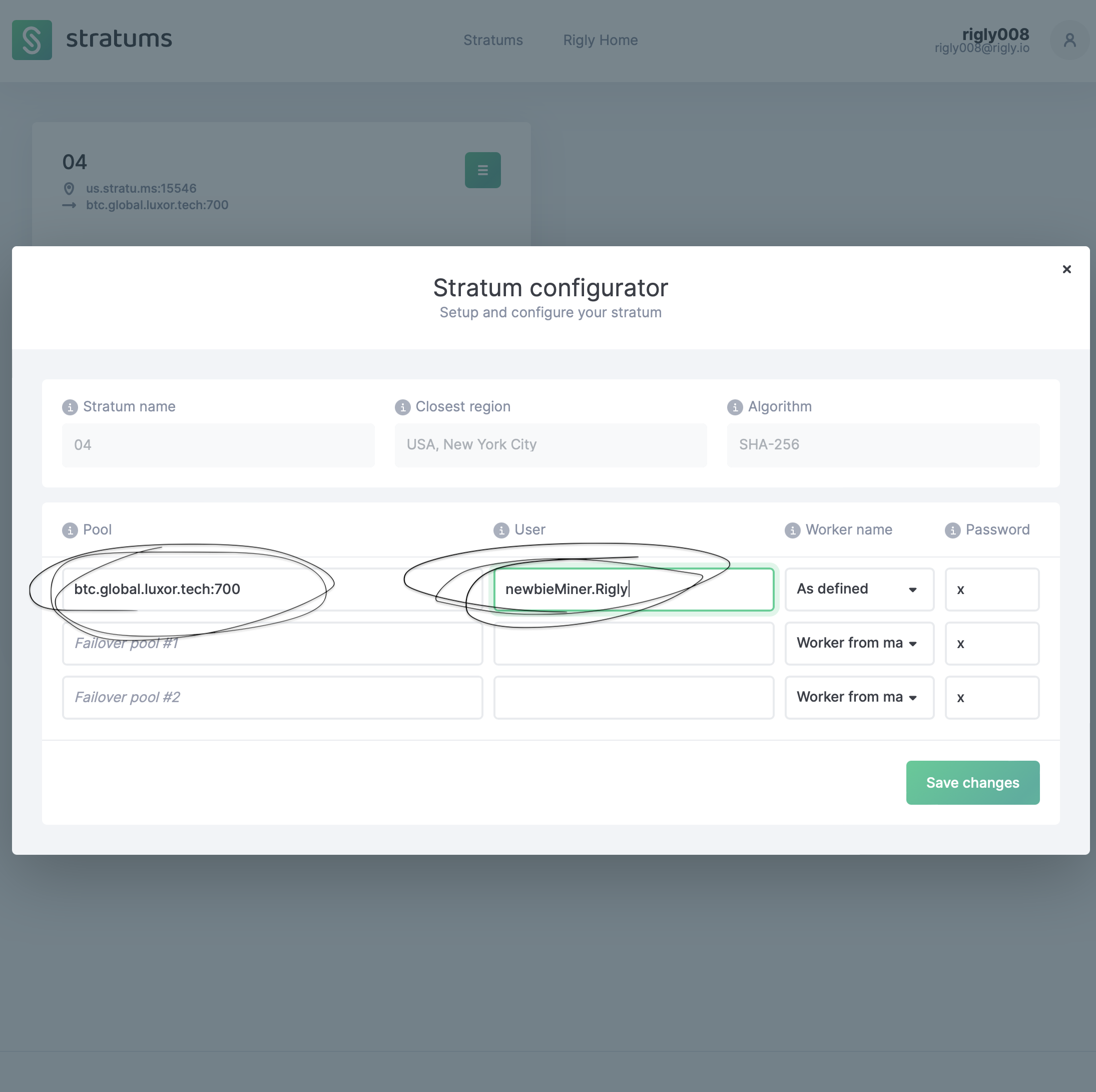 Pro tip:
To make it easy to see your hashrate in your pool account, add ".Rigly" after your username
And that's it!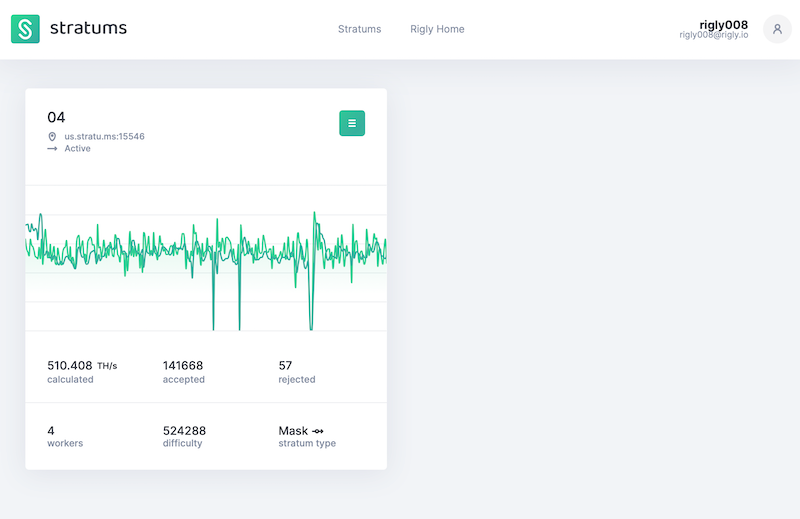 Don't see your hashrate? Have a question?
Please let us know at rigly@rigly.io
Thanks for reading all the way,
 – Team Rigly