Newsletter
Epoch 395 - Hashprice, ETFs, and ASIC Heated Spas
Entering into epoch 395 with a downward difficulty adjustment of 3.26% we've got mining stats and the latest mining news!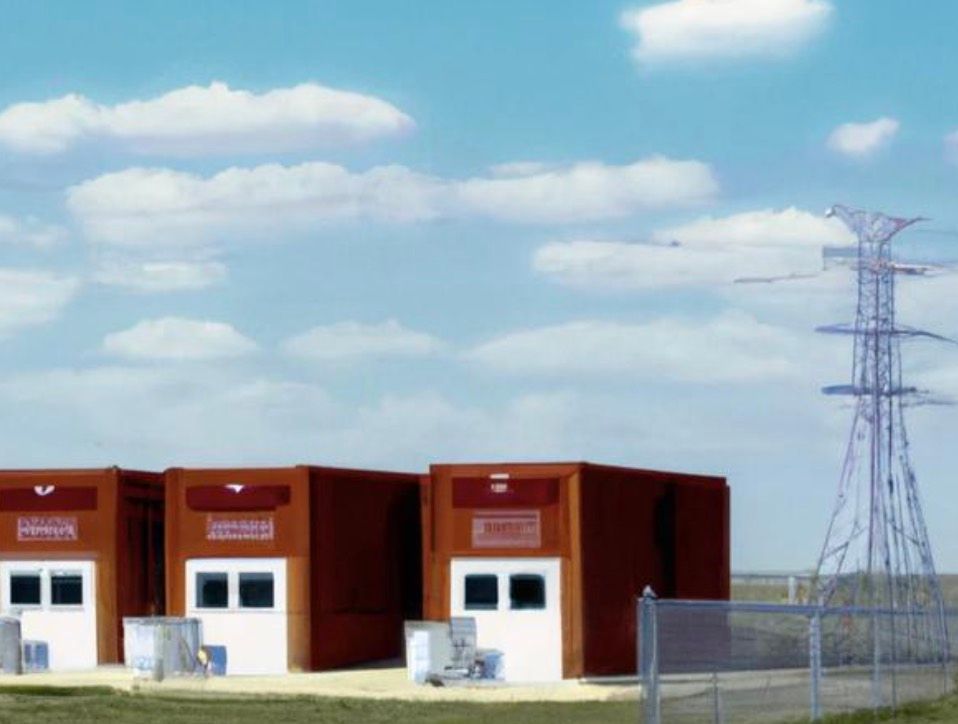 Surprise! The difficulty has adjusted once again to 50.6462 T with a decrease of 3.26%
🚀
Decreased difficulty generally means a higher hash price. Who knows what will happen next difficulty adjustment, but this sounds like a great opportunity to go bid on some hash!
Rigly Updates
Last week, we announced the return of our daily auctions. Head over to auctions.rigly.io to see live bidding on forward-dated hash rate delivery. Since then, we have had some useful bug reports such as unusable email clients due to an exorbitant amount of bidding updates which we promptly addressed.
🐞
If you experience any bugs or have feedback on the product, do not hesitate to reach out to us at hello@rigly.io
Auctions
Every day, you can expect to see daily auctions posted.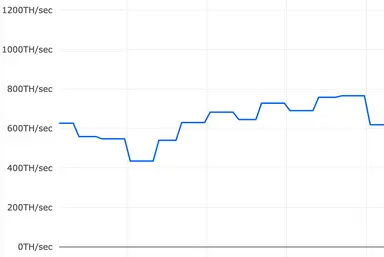 Get 580 TH/s delivered to you for 14 days starting at block height 800,352
View Today's Auction
Price Updates
I know you all came here for hashprice updates, but BTC/USD is pumping and deserves an honorable mention. Since Blackrock announced their filing for a bitcoin ETF, price is up around 17% and is now sitting at around $30k.
Hashprice
Hashprice has been holding steady at  ~250 sats/TH/s/day for the last week.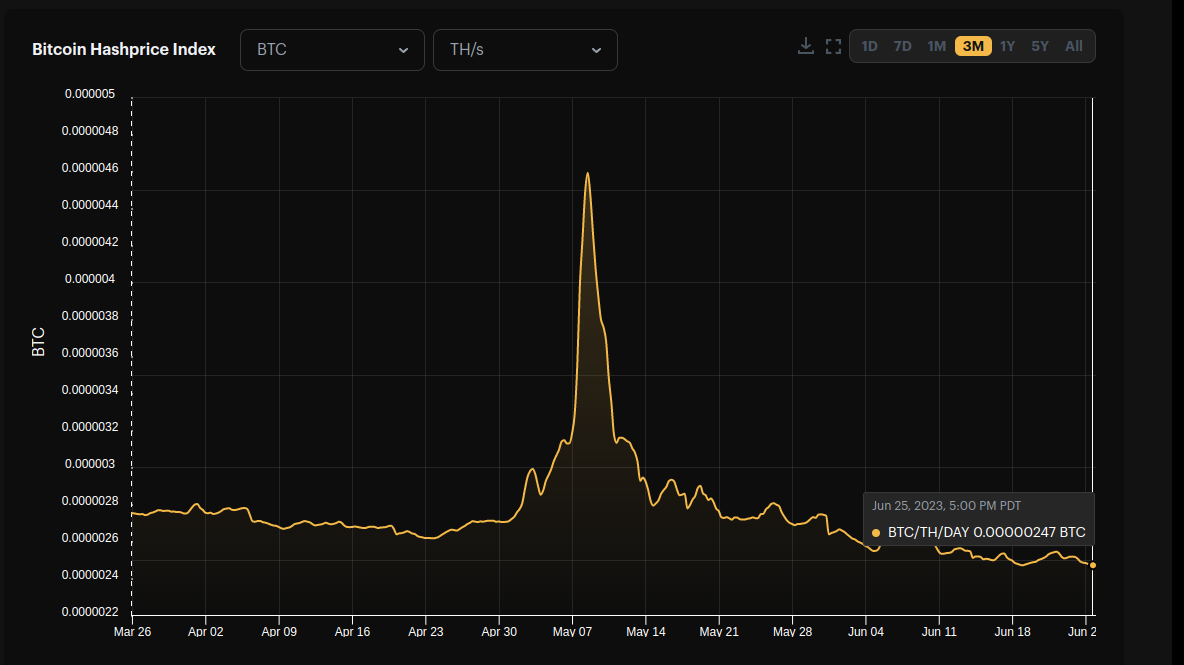 After the ordinals and BRC-20 fiasco back in May, we saw a drop all the way from a high 460 sats/TH/s/day down to where we are now. The steady decline after we stabilized from the spike is due to large amounts of new hashrate coming online.
In other news, a report from Luxor shows there's an active derivatives market for hashrate.

On June 23, spot hashprice was at $75.2/PH/s/Day, yet miners were still willing to sell their hash for $3 less in order to hedge against hashprice volatility.
📖
Non-Deliverable Forward (NDF) is a type of derivative in which buyer and seller agree on a price and settle the difference in cash rather than actual delivery of the asset.
However, in the same report, we see Luxor's Forward Hashprice Curve showing that people are willing to pay more for forward-dated hash than the spot. Likely due to the expected downward difficulty adjustment as explained by Ben Harper.
📖
Contango: a situation in which the future price of a commodity is higher than the spot price.
Network Hashrate
Following the decline in hashprice and the heatwave currently hitting Texas, network hashrate is down ~10% from the last difficulty adjustment.
Network Hashrate: ~360 EH/s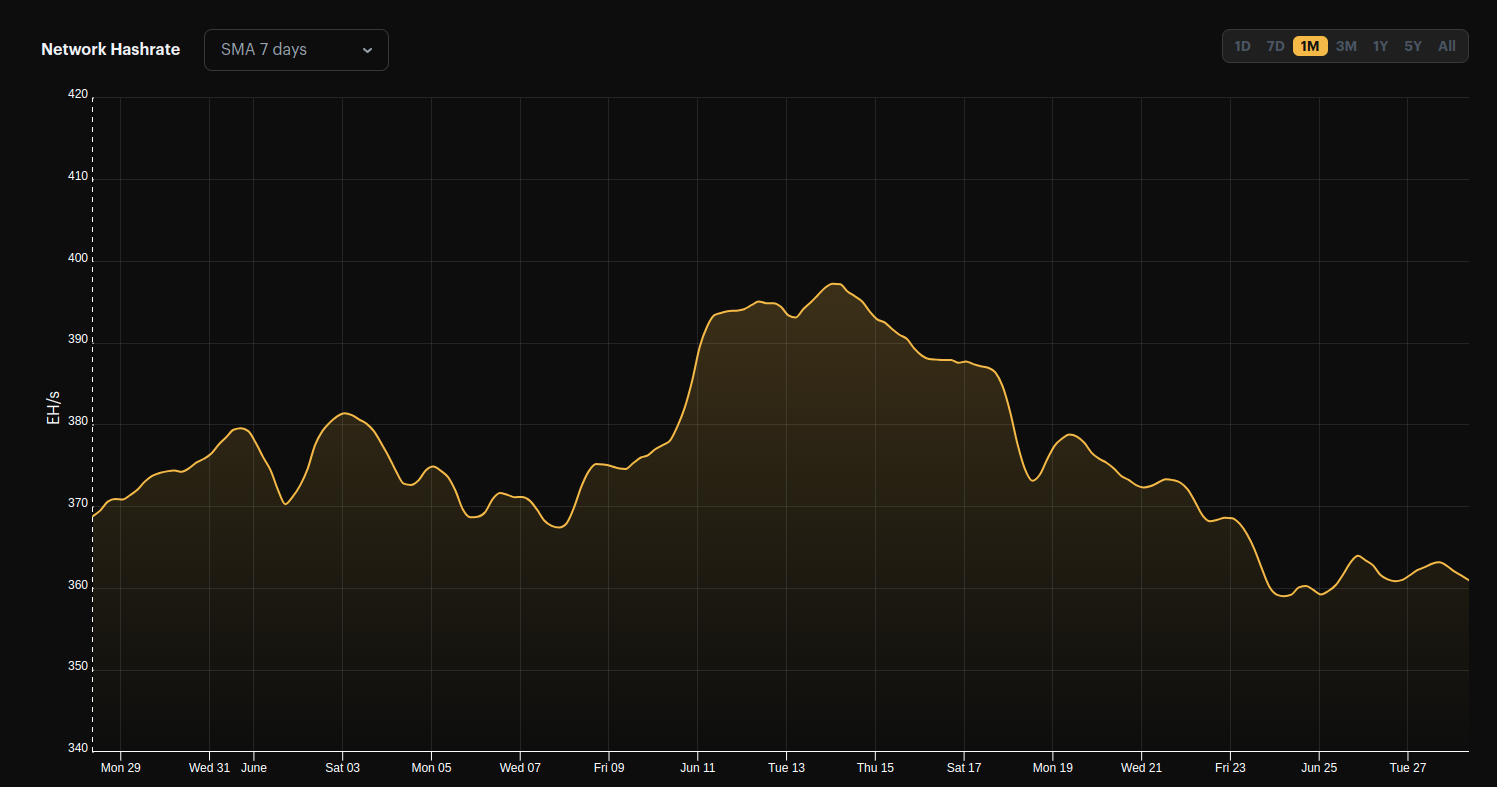 Difficulty Adjustment
With a few consecutive increases in difficulty, it's about time we lay off the gas and adjust back down.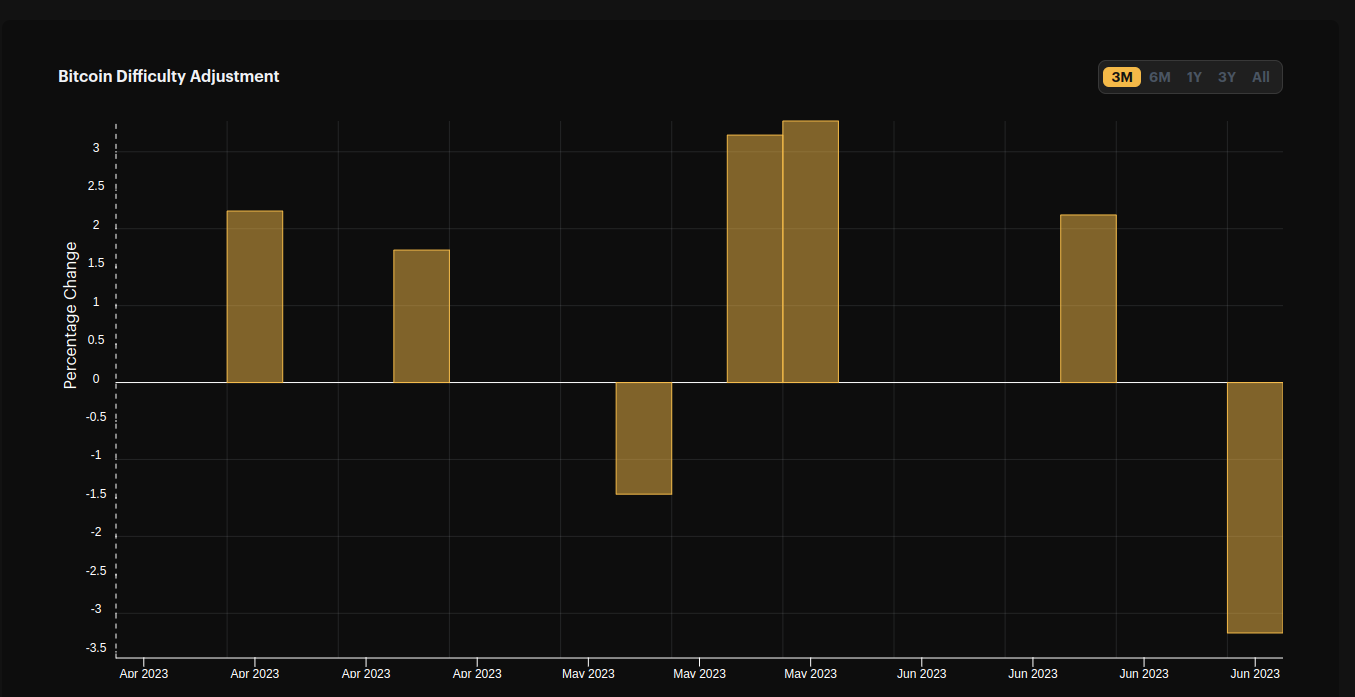 May 17  +3.22%
May 31 +3.40%
June 14 +2.18%
June 28 -3.26%
Transaction Fees
Transaction fees remain variable as usual: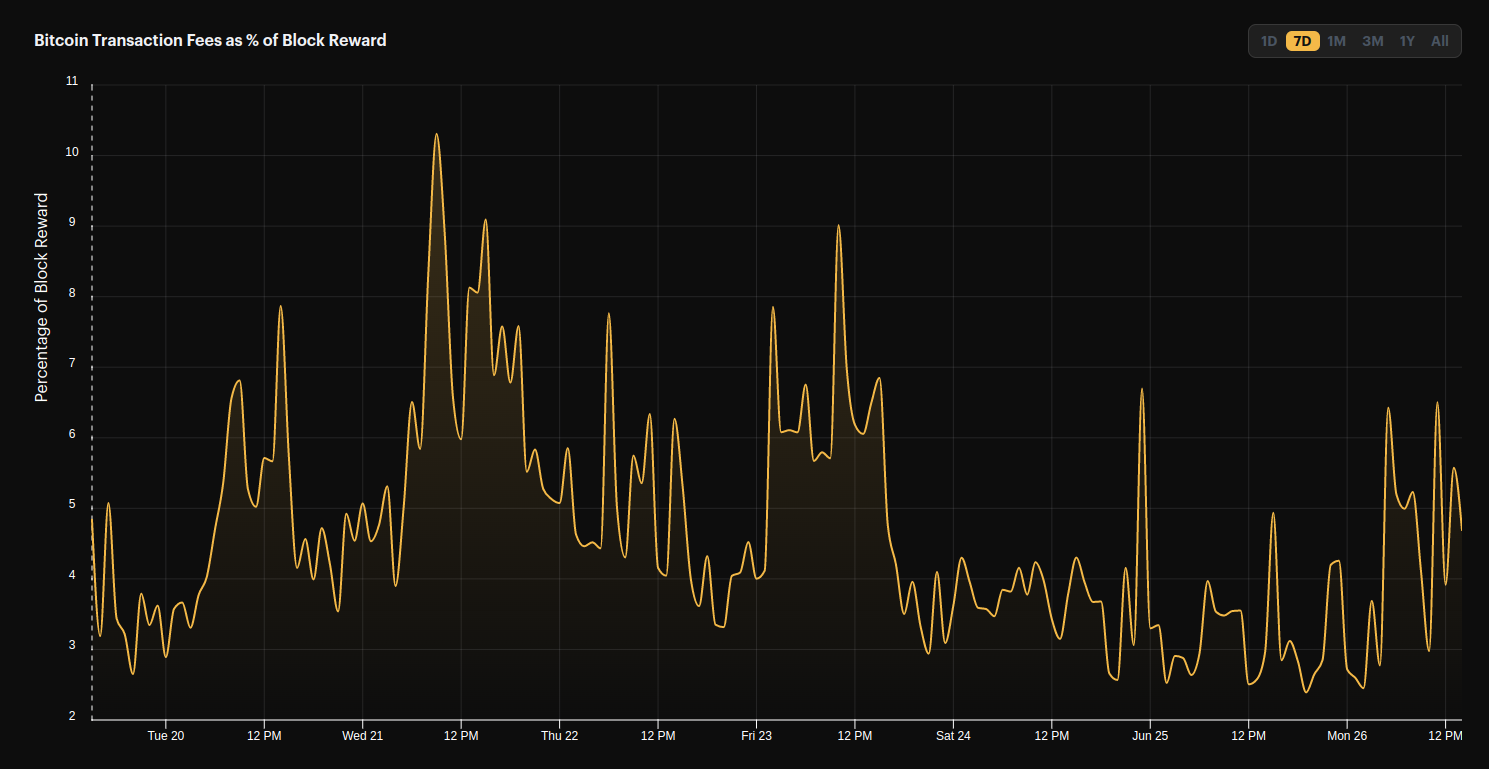 Over the last seven days fees have ranged from 2.39% (~6 sats/TH/s/Day) of the block reward up to 10.31% (34 sats/TH/s/Day).
🚀
May 8th fees were 78.14% of the block reward with a hashprice of 460 sats/TH/s/day
In Other News
You can now pay for a day at the spa with bitcoin and enjoy ASIC heated pools - Decrypt.
Hut 8 and USBTC merge to become one of the largest public bitcoin miners - Decrypt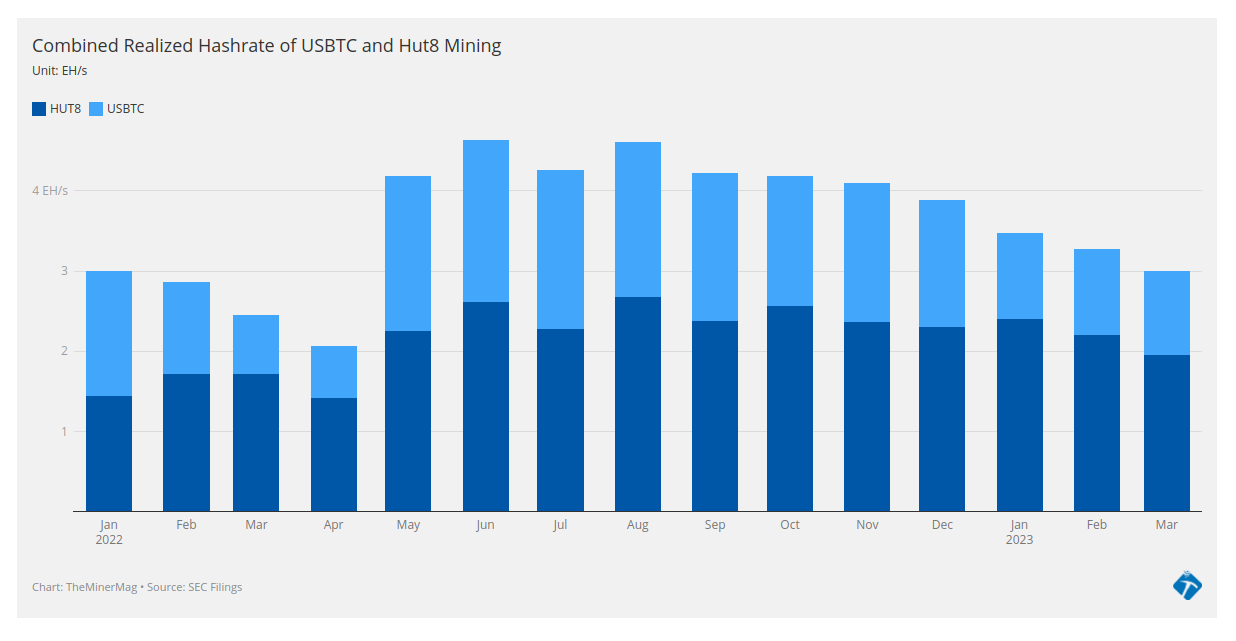 ---
Interested in owning your own bitcoin miner?
Hashbranch helps customers find quality bitcoin miner hosting companies
Tell 'em Rigly sent you
---
Happy Thursday! Thanks, Team Rigly.