Auctions ending this weekend - Nov 4
Place your bid on 175 TH/s for the next 6 months.
Place your bid on hashrate for the next 6 months. These mining auctions close Saturday @ 18:00-20:00 US/Eastern time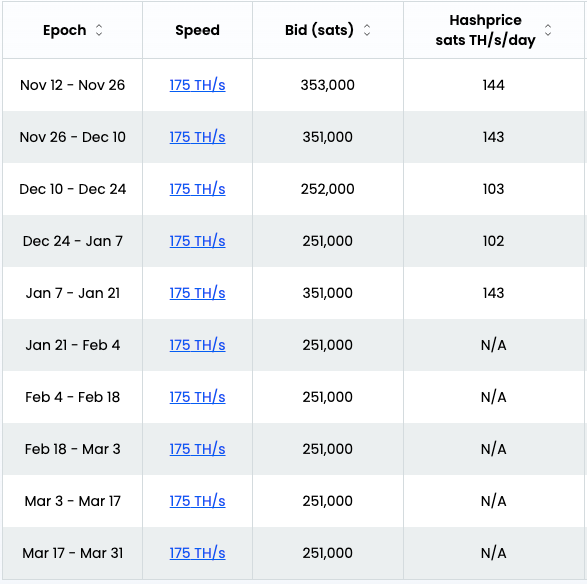 175 TH/s by difficulty epoch
Get in now, current bids are 20%+ below market hashprice
View the auctions
Rigly News
Our Whitepaper Day Block Party is complete - and unfortunately we did not find a block :(
The party mined with an average total hashrate of 2.75 PH/s on CKPool. We may do another block party in the future, so stay tuned.
Platform updates

If you're a long-time Rigly user, you have probably received extra hashrate on your mining agreement due to outages.
This is because our hashrate delivery system does not yet handle outages automatically – and so we perform manual steps to assign "make up" hashrate whenever there is a mining farm outage.
When outages happen, we make sure to give you extra hashrate 🙌 ⛏️
Over the next few weeks, we are coding improvements to our order system to automate delivery and ensure you always get the right amount of hashrate.
Instant mining
Skip the auctions and buy hashrate at the spot market price.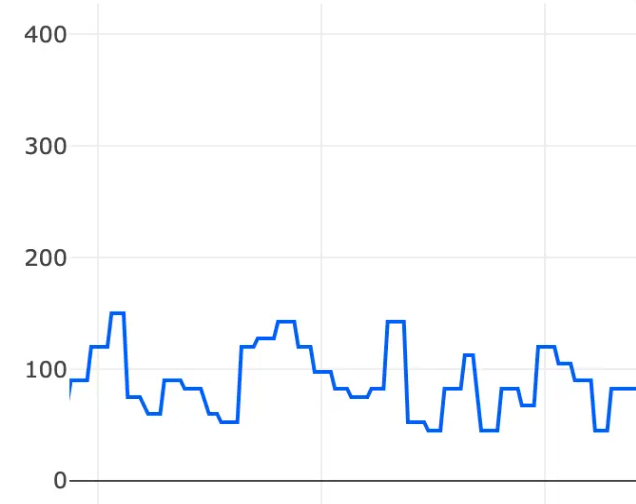 Buy hashrate at the spot price and start mining right now
Buy hashrate
Happy Saturday!
Thanks for reading all the way,
Team Rigly