Rigly Newsletter for Epoch 404
We entered the new difficulty epoch yesterday: October 29th, block height 814,464.
We entered the new difficulty epoch yesterday: October 29th, block height 814,464.
Bitcoin network difficulty is now 62.46 trillion (+2.35%)
Auctions
Today's auctions end at @ 18:30-19:00 US/Eastern time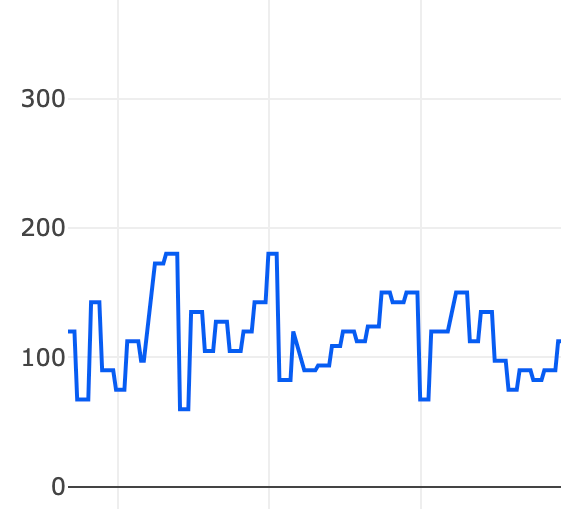 100 TH/s by future difficulty epoch
Start mining after the next difficulty adjustment.
View the auctions
More mining available in epochs 405, 406, and beyond
Join Our Block Party
Join our Block Party and try to win a block with Team Rigly
As October winds down, Bitcoiners worldwide are preparing to commemorate Bitcoin Whitepaper Day on October 31st. What better way to celebrate than by joining our Block Party?
What is a Block Party?
A Block Party is when a group of people come together to contribute hashrate in attempt to solo mine a block. If a block is found, the organizer distributes the reward of 6.25BTC (roughly $210,594).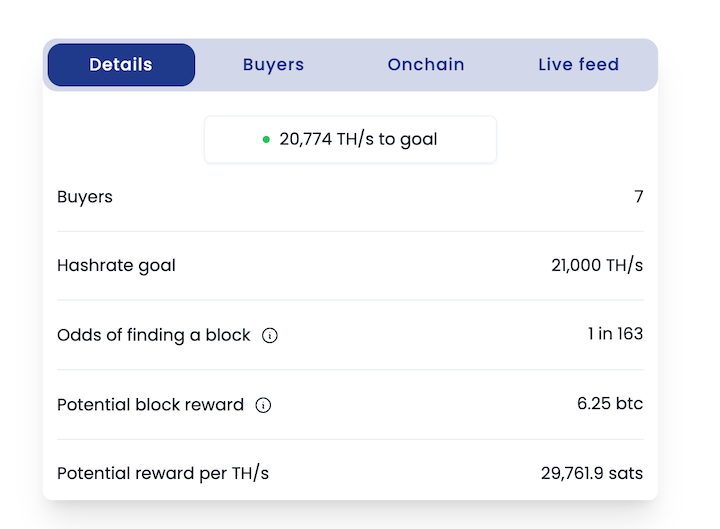 Whitepaper Day Block Party
Buy your hashrate now and join the party. Mining starts on October 31st at 14:10pm ET.
Join the party
Pick your contribution to the Block Party (21, 100, or 210 TH/s)
On Tuesday, monitor the progress of the Block Party on CKPool
For more information on the Block Party, please see our recent blog post.
Price Updates
Hashprice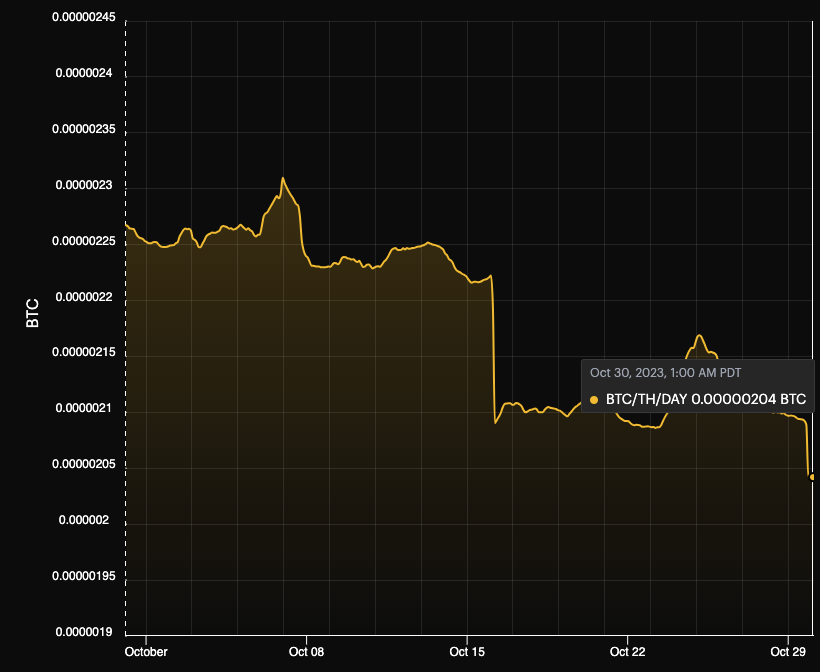 Network Hashrate
Network Hashrate: ~454 EH/s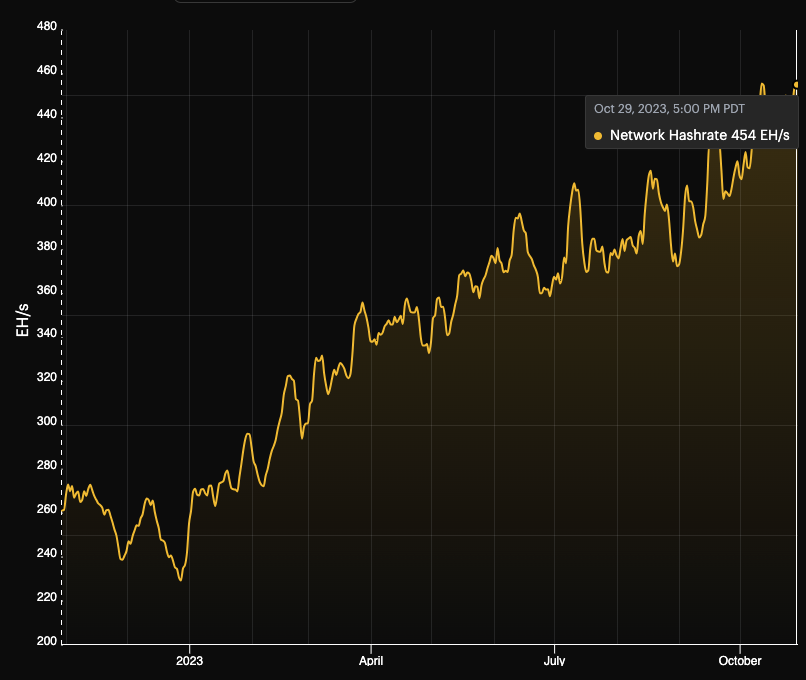 Difficulty Adjustment
Epoch 401 / September 19 +5.48%
Epoch 402 / October 3 +0.35%
Epoch 403 / October 16 +6.47%
Epoch 404 / October 29 +2.35%
Epoch 405 prediction at 62.59T (+0.20%) (Source: btc.com)

Transaction Fees
Transaction Fees: 1.42% of block reward
🚀
Oct 29th fees were 1.42% of the block reward with a hashprice of 204 sats/TH/s/day
Mining News
---
Happy Monday!
Thanks for reading all the way,
Team Rigly